Stephanie Tucker is a well-known author, specifically for her work on The Christian Codependence Recovery Workbook, recognized by Focus on the Family as their resource for people struggling with this dynamic. 
These books are available at Amazon, Focus on the Family Bookstore and other online retails. 
For immediate download, please purchase directly from our website: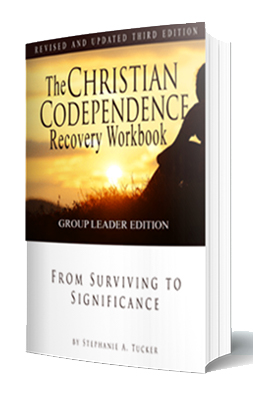 The Christian Codependence Recovery Workbook
Begin the journey towards freedom, hope and new beginnings. This journey is like none other – as you look at sabotaging behaviors and mindsets, you will find the truth that will set you free.
Topics include:
Codependence styles

Family Systems

Emotional Strongholds

Love Styles

Control and Surrender

Shame

Forgiveness and Freedom

Identity

Boundaries

Balance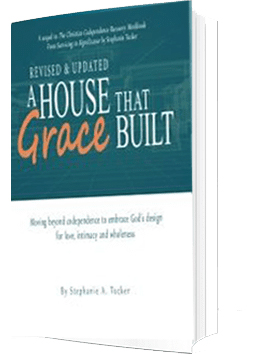 A House that Grace Built Bundle (Book & Workbook/Journal
Beyond codependence there is deeper healing and the design of connection. The journey to heal relationships is to learn how to cleanse our heart, to let grace take root and to find the satisfying power of redemption, boundaries and intimacy.
Themes include:
Growth patterns and development

Soul ties

Intimacy Styles

Rooms of the Heart

Grief and Surrender

Reconnection

Boundaries of Inner Heart

Character Development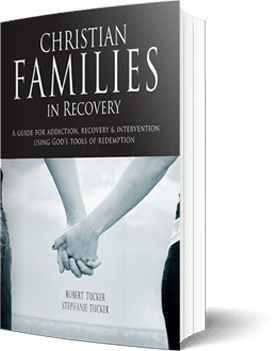 Christian Families in Recovery
Understanding the Bondage of addiction and the faulty relationship roles. Learn how to help the addict rather than enable them, and how to support their process while also supporting your own needs.
Topics include:
Active addition
The family in crisis
Intervention
Healing and redemption
Family boundaries