Overcome Fear & Codependence
by Finding God's Heart
Are you tired of trying to be enough, only to constantly experience a sense of failure?  Has fear settled down so much inside you that you feel you are constantly waiting for the next crisis to hit, or recycling problems over and over again? You CAN overcome and live the life that God designed. A life of peace, wholeness and inner acceptance.  Codependence isn't a label or a life sentence. It's a sabotaging mindset that can be overcome with power and grace. Through the tools of healing, you can identify the places in your heart where you have been hurt and where lies can be replaced with the precious truth of who you are, and who Jesus is in your life. You don't need to just get by, you have been granted to the ability to to thrive, to grow, to live beyond survival and truly thrive! 
We help marriages in crisis by focusing on the total situation and the rooted issues. 
Work through rooted issues in your heart or life or plan to live beyond survival through coaching. 
Visit our main website to learn about upcoming events and workshops including fear & trauma, codependence and much more. 

Be still and know that I am God - Psalm 46:10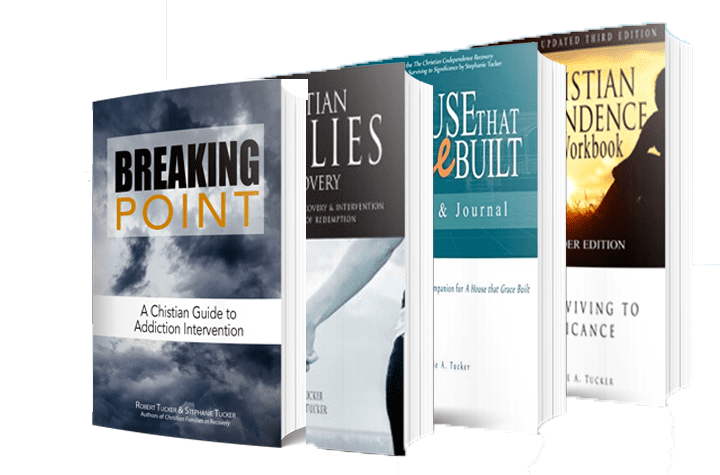 Our books are endorsed by Focus on the Family Bookstore and can be purchased directly through their website and through Amazon. 
Need it right away? Downloads can be purchased on our main webite.